BitTorrent links for Choco, #chinocho, NNL, and insani
Having trouble getting some of the older anime releases from Choco Fansubs, Chibi no Choco, No Name Losers, or insani? Well, maybe you can get them here, through the use of BitTorrent:
---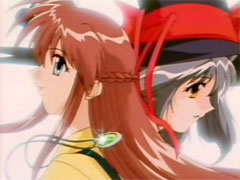 Welcome to Pia Carrot 2 DX 1-6 complete folder (950 MB)
NOTE: While some Pia Carrot anime is hentai, the "2 DX" series is just normal PG romantic comedy, so don't download it -- or don't refrain from downloading it -- because of the wrong impression.
---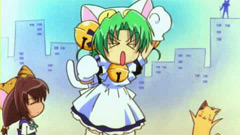 Chocofansubs anime grab bag (730 MB)
There are a number of smaller projects that Choco did, so I've rolled them all together into a batch download. This collection includes:
Di Gi Charat movie - A Trip to the Planet
Di Gi Charat Hanami 1-4
Di Gi Charat Summer Break 1-4
Good Morning Call OAV
Time Stranger Kyoko OAV

---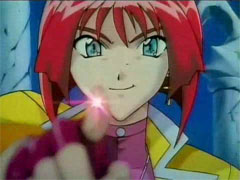 Master of Mosquiton '99 ep 1-8: Fansubbed by Chaotixubs (site offline)
Master of Mosquiton '99 ep 9-17 (1.2 GB)
Master of Mosquiton '99 ep 18-26 (1.2 GB)

This is the TV series version of the Master of Mosquiton OAV which you may have seen released commercially. These episodes weren't subbed by Choco, just digitized by them. Episodes 9-17 were originally fansubbed on VHS by Sachi Gumi, and episodes 18-26 were obtained from other sources.
---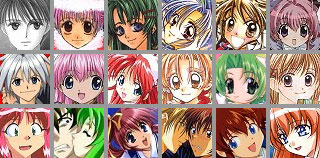 New Video: Misc Anime - Stop Looking At My ####!
Chocofansubs anime music video collection (1000MB)

Missed one of Maria's videos? Well, now you can get them all in one spot (and if you already have some, just rename them to match and they won't download again). This complete collection includes:
Super GALS! Kotobuki Ran - Jump Jive 'n Wail
Hand Maid May - Barbie Girl
Sister Princess - Mambo No. 5
Brigadoon: Marin & Meran - South Side
I My Me Strawberry Egg - Dude Looks Like a Lady
Excel Saga - Akujo ni Naritai
Trouble Chocolate - Sweet Like Chocolate
Fruits Basket - From Today to Tomorrow
Infinite Ryvius - Scream
Misc Anime - My Best Friends
Misc Anime - Ecchi Boys of Anime
Misc Anime - Weird Science
Kanon - All I Want
Onegai Teacher - Still the One
Full Metal Panic - Ikuze!
Rizelmine - Mr. Wonderful
King of Bandit Jing - My Hero
Abenobashi Mahou Shoutengai - Two Angels
Misc Anime - My Favorite Kiss
Mahou Tsukai ni Taisetsu na Koto - The Return to Innocence
Galaxy Angel 3 - Angel Mambo
Nanaka 6-17 - Sunflowers
Sonic X - Staring at the Sun
Kaleidostar - Stand Up
Matantei Loki Ragnarok - Kami no Kokoro
Onegai Twins - Like a Fool
Sailormoon Live Action audio parody
Full Metal Panic Fumoffu - Motto Ikuze!
D.C. ~ Da Capo - Midday Snow
Pretear - Natsu no Yoru no Yume (Remake)
Mermaid Melody - I Do Love You
D.N.Angel - Hakanai Diamond
Tsukihime - Vampire Woman
Misc Anime - SMILE
The Law of Ueki - The Justice is Yours!
Misc Anime - Anilodeon
Misc Anime - Stop Looking At My ####!



For more information, please see Maria's own AMV info page.
---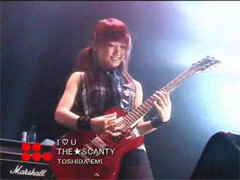 Hamasaki Ayumi - Endless Sorrow (27 MB)
Choco J-pop video collection (2 GB!)
This is a massive collection of all of the Japanese and Korean pop music videos that Choco Fansubs and Chibi no Choco have subtitled. If you act now, you'll get:
566 Feat. Nakano Sayuri - Never Say Why, Never Say No
Aikawa Nanase - Dandelion
Aikawa Nanase - Owarinai Yume
aiko - Hanabi
aiko - Sakura no Toki
Black Biscuits - Bye Bye
BoA - Atlantis Princess
BoA - Every Heart ~ Minna no Kimochi
BoA - Listen to my Heart
BoA - My Sweetie
BoA - Shine We Are
Changin' My Life - Eternal Snow
Changin' My Life - Myself
Coconuts Musume - Tokonatsu Musume
Do As Infinity - Fukai Mori
Dream - My Will
EE Jump - Hello! Atarashii Watashi
EE Jump - Ikina Rhythm!
EE Jump - Ottototto Natsu Daze
EE Jump - Seishun no Sunrise
EE Jump Feat. Sonin - Winter
Earth - Time After Time
Every Little Thing - Dear My Friend
Every Little Thing - Feel My Heart
Every Little Thing - Future World
Every Little Thing - Necessary
Every Little Thing - Sasayaka na Inori
Every Little Thing - Shapes of Love
Every Little Thing - Time Goes By
FinKL - Jajonshim
HAL - The Starry Sky
Hamasaki Ayumi - Dearest
Hamasaki Ayumi - Endless Sorrow
Hamasaki Ayumi - Evolution
Hamasaki Ayumi - Seasons
Hamasaki Ayumi - Vogue
Happa Tai - Yatta!
Hiro - As Time Goes By
Hiro - Bright Daylight
Horie Yui - Love Destiny
Horie Yui - Sakura
Hysteric Blue - Grow Up
Imai Eriko - Identity
Jungle Smile - Dakishimetai
Kimura Yuki - Love & Joy
Kuraki Mai - Stand Up
M.I.L.K. - Come to Me
Masami Okui - Cutie
Masami Okui - Round Dance Revolution
Matsu Takako - Sakura no Ame, Itsuka...
Matsu Takako - Yume no Shizuku
My Little Lover - Shooting Star
S.E.S. - Dreams Come True
S.E.S. - Just a Feeling
S.E.S. - U
Sasaki Yuuko - Pure Snow
ShinVi - Darling
Shinhwa - Hero
Suzuki Ami - Our Days
The Scanty - I Love You
Utada Hikaru - Automatic
Utada Hikaru - Can You Keep a Secret?
Utada Hikaru - Colors
Utada Hikaru - Deep River
Utada Hikaru - First Love
Utada Hikaru - Sakura Drops
Utada Hikaru - Wait & See ~Risk~
V6 - Change the World
Yaida Hitomi - Over the Distance

---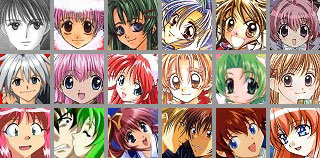 Choco manga collection (150MB)
This is a collection of the unlicensed manga that Choco and Chibi no Choco have scanlated. Note that this torrent will be periodically updated with new releases, so you may want to keep the files around to easily get more later without redownloading everything. It currently includes:
1999 ch1,2,4
Detatoko Princess v1 extra
ION ch1-6
Nagasarete Airantou ch1-6
Neko no Shima ch3
Spiral ch1-2
Trouble Chocolate ch1,2,4,7

There's also a direct download link for Detatoko Princess on the Chibi no Choco page.
---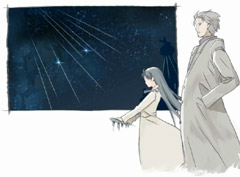 Bittersweet Fools OP (25 MB)
Makoto Shinkai shorts collection (80 MB)
Makoto Shinkai is the animator responsible for the superb Hoshi no Koe (aka Voices of a Distant Star). Here we've collected together a few of his other works, subbed by both Chibi no Choco and others:
Bittersweet Fools OP
Egao music video
Beyond the Clouds pilot [subbed by The Triad]
Bittersweet Fools was a game from Minori, which he animated the opening video for. Egao is a cute little music video to a song by Hiromi Iwasaki, which aired on the Japanese program "Minna no Uta" and was so popular that they put out a DVD with just that video on it. Beyond the Clouds is his current project, set to be released as an OAV sometime in 2004.
---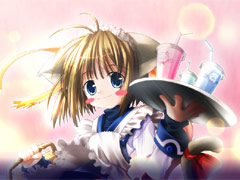 Haru no Ashioto English Demo (165MB)
For more information check out insani's project page and NNL's project page for Haru no Ashioto.
---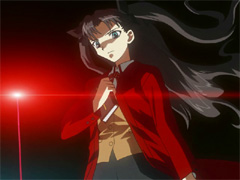 Fate / stay night OPs (60 MB)
Fate / stay night English Demo (100MB)
For more information check out insani's Fate / stay night project page.
---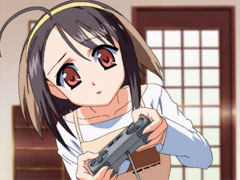 Majipuri OP (60MB)
Majipuri English Demo (400MB)
For more information check out insani's Majipuri project page or Ayashii Gamesubs' Majipuri project page.
---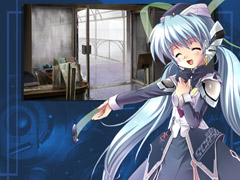 Planetarian English demo (20MB)
Planetarian full version English patch (7 MB)
insani has translated both the free demo version and the commercial full game of Planetarian. The latter is a patch against the Japanese edition which you can buy online for a mere 1000 yen if you like the demo. For more information check out insani's comprehensive Planetarian site.
---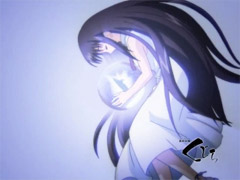 Final Exam Kujira OP (25 MB)
Final Exam Kujira English demo (90 MB)
For more information check out insani's Kujira project page or Ayashii's Kujira project page.
---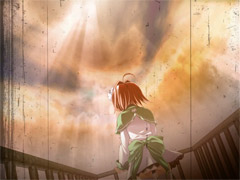 Anonono English demo (90 MB)
For more information check out the Hentai Games Translation Project or insani's Anonono project page.
---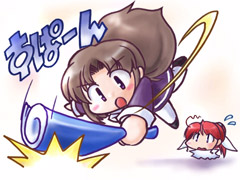 Hanihani -Operation Sanctuary- English demo (Windows, 135 MB)
Hanihani -Operation Sanctuary- English demo (Mac OS X, 160 MB)
Hanihani -Operation Sanctuary- English demo (Linux x86, 150 MB)

For your multiplatform pleasure, insani has translated and repackaged the Hanihani demo using the open-source ONScripter toolkit so that it plays under Windows, Mac, and Linux. For more information please see insani's Hanihani project page.
---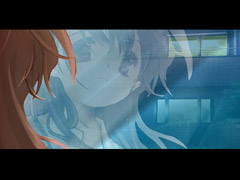 Narcissu English game (Win32, 90MB)
Narcissu English game (Mac OS X, 100MB)
Narcissu English game (Linux x86, 95MB)
Another ONScripter-based multiplatform release, this a full-game adaptation of a doujin game with the official permission of the creator! See insani's Narcissu site for more information.
---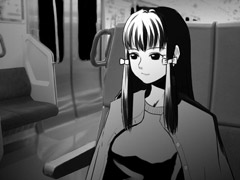 Soremata English game (16MB)
Another doujin game, this time a short one with an unusual graphic style. See insani's Soremata page for more information.
---
Share and enjoy, and leave your download running for as long as you can after it's done to help out other anime fans.
What is this Torrent thing?
BitTorrent is a new means of peer-to-peer file distribution: each person who downloads a file sends pieces of it to other people downloading it, easing the load on the original server. Go here to get the client for your platform of choice.
What about <Series X>?
Once these torrents gets established well enough that my server isn't needed a whole bunch anymore, I'll rotate in other series as well.
If you'd like to host Choco torrents of your own, I'll be happy to post links here. Just grab me on #chinocho on irc.linkirc.net (nick "Ed") and let me know. Or, if you just want to help out in a low-key way, all you have to do is just leave your download going after it's completed: that will keep you going as an uploader. You can also restart the download later on an already-completed file to continue to be an uploader.
Why one big archive?
BitTorrent works best when lots of people are working with the same file and can all contribute to the download. If I had separate links to each episode, only those people who were downloading the exact same episode as you could help you out, and my poor little DSL line would be doing all the work by itself.
This way, someone who already has episode 2 can be uploading that to you while he's downloading episode 6 from me. It works better. Besides, you know you're going to want them all anyway... They're all good.
How can I not download everything over again?
BitTorrent will resume from partial files or from files that you already have, as long as they're named correctly. You may want to start up the torrent and then stop it to see what all the filenames are, and then move all the files you already have into the same directory. Then restart it, and it'll check your existing files and continue downloading the pieces you don't have.
My download speed sucks! What's wrong with you?
Are you behind a firewall or a router? If you can't accept incoming connections from BitTorrent peers, that means you are completely cut off from a lot of people in the torrent, who are all sending data instead to peers who they can connect to. Open up ports 6881-6889 and try again. It will work otherwise, but it'll just be slow, and your own network configuration is the problem, not the torrent.
Didn't you have other stuff before?
Yeah, but amazingly enough, both Nuku Nuku TV and Groove Adventure Rave have been licensed, so we took them down. NNL has also requested that we remove their fansub torrents.
How can I contact you?
You can email me at notspam02-at-edkeyes-dot-org (stupid spam bots).
---
Last modified by Ed Keyes, 8/11/2010